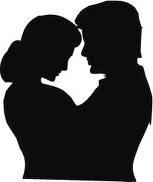 In a liberal, learned, laudable, landmark and latest judgment titled Kamini Devi and another vs State of UP and 4 others in Writ – C No. – 11108 of 2020 delivered on November 23, 2020, the Allahabad High Court has cogently, clearly and convincingly observed that a live-in relationship between two consenting adults is not an offence. It has also granted police protection to the couple who wanted to live together. Parents and other relatives must therefore desist from interfering in their private life. State also is no one to interfere in between!
To start with, Justice Anjanai Kumar Mishra and Justice Prakash Padia of the Allahabad High Court who have authored this notable judgment has set the ball rolling by first and foremost observing in para 1 that, "The petitioners have preferred this writ petition for a direction upon the respondents not to interfere in their peaceful living and also for protection of their lives and liberty."
While outlining the facts of the case, the Bench then holds in para 2 that, "The facts in brief as contained in the writ petition are that the petitioner No. 1 namely Kamini Devi is major and is aged about 24 years. The date of birth of petitioner no. 1 is 03.07.1996 as per Aadhaar Card. Petitioner no. 2 is also major aged about 28 years and date of birth of the petitioner no. 2 is 01.05.1992 as per Aadhaar Card. Petitioner no. 2 being major is doing agricultural work and is earning about Rs 800/- per month. Since last one year the petitioners fall in love with each other and decided to have live-in relationship with each other without any compulsion or coercion. The respondent nos. 4 and 5 forcibly trying to solemnized the marriage of the petitioner no. 1 with old persons and against the wishes of the petitioner no. 1. When the petitioner no. 1 came to know that there family members are trying to illegally solemnize the marriage, the petitioner no. 1 have no option except to live in her personal interest and as such decided to live with petitioner no. 1 namely Ajay Kumar son of Nand Kishor with her own free will and without fear and pressure."
While elaborating further, the Bench then observes in para 3 that, "It is further stated in paragraph 6 of the writ petition that petitioners are living with each other from last six months happily but the respondent nos. 4 and 5 are not happy with the petitioners and trying to harass them. Due to the aforesaid reasons, it further reveals from the perusal of the record that a complaint was also filed by the petitioner no. 1 addressed to the Superintendent of Police, Jahanganj, District Farrukhabad stating all these facts on 17.03.2020 and with a request to provide necessary protection to the petitioners. It is argued that inspite of the fact that a complaint has already been lodged by the petitioner no. 1 before the Superintendent of Police, District Farrukhabad, till date no action has been taken on the same and the family members of the petitioner no. 1 are trying to harass the petitioners. It is further argued that in view of the law laid down by the Hon'ble Apex Court from time to time petitioners are legally entitled to live-in relationship without any fear or pressure more specially when they are major. In view of the facts, since no action was taken by the authorities petitioners have preferred the present writ petition with the prayer to issue a mandamus commanding the respondent-authorities not to harass the petitioners in any manner in their peaceful life and personal liberty."
While dwelling on live-in relationship, the Bench then rightly remarks in para 4 that, "Live-in relationship is a relationship which has not been socially accepted in India, unlike many other countries. In the case of Lata Singh vs. State of U.P. reported in (2006) 2 SCC (Cri) 478, it was observed that a live-in relationship between two consenting adults of heterosexual sex does not amount to any offence even though it may be perceived as immoral. However, in order to provide a remedy in civil law for protection of women, from being victims of such relationship, and to prevent the occurrence of domestic violence in the society, first time in India, the DV Act has been enacted to cover the couple having relationship in the nature of marriage, persons related by consanguinity, marriages etc. We have few other legislations also where reliefs have been provided to women placed in certain vulnerable situations."
Briefly stated, para 5 then discusses in detail the Supreme Court judgment in case of Indra Sharma. It rightly points out that, "The matter in issue has already been dealt with in great detail by the Hon'ble Apex Court in the case of Indra Sharma vs. VKV Sharma reported in (2013) 15 SCC page 755. Paragraphs 42 to 52 have been also reproduced in detail in this judgment in para 5 but due to paucity of space is not possible to state in detail.
Most significantly, the Bench then observes in para 6 that, "Apart from the same Hon'ble Apex Court in a long line of decisions has settled the law that where a boy and a girl are major and they are living with their free will, then, nobody including their parents, has authority to interfere with their living together. Reference may be made to the judgments of the Supreme Court in the cases of Gian Devi v. The Superintendent, Nari Niketan, Delhi and others, (1976) 3 SCC 234; Lata Singh v. State of U.P. and another, (2006) 5 SCC 475; and Bhagwan Dass v. State (NCT of Delhi), (2011) 6 SCC 396, which have consistently been followed by the Supreme Court and this Court, as well as of this Court in Deepika and another v. State of U.P. and others, 2013 (9) ADJ 534. The Supreme Court in Gian Devi (supra) has held as under:
"7. … Whatever may be the date of birth of the petitioner, the fact remains that she is at present more than 18 years of age. As the petitioner is sui generis no fetters can be placed upon her choice of the person with whom she is to stay, nor can any restriction be imposed regarding the place where she should stay. The court or the relatives of the petitioner can also not substitute their opinion or preference for that of the petitioner in such a matter.""
For the sake of clarity, the Bench then makes it clear in para 8 that, "In view of the order proposed to be passed, there is no need to issue notice to private respondent."
Needless to say, para 9 then envisages that, "With the consent of learned counsel appearing for the parties, this writ petition is being disposed of finally at this stage in terms of the Rules of the Court."
Quite remarkably, the Bench then minces no words to hold in para 10 that, "Having regard to the facts and circumstances of the case, we are of the view that the petitioners are at liberty to live together and no person shall be permitted to interfere in their peaceful living. As right to life is a fundamental right ensured under Article 21 of the Constitution of India in which it is provided that no person shall be deprived of his right to life and personal liberty. In case any disturbance is caused in the peaceful living of the petitioners, the petitioners shall approach the Senior Superintendent of Police, Farrukhabad i.e. the second-respondent, with self attested computer generated copy of this order downloaded from the official website of High Court Allahabad, who shall provide immediate protection to the petitioners."
What's more, the Bench then also adds further in para 11 that, "A liberty is granted to the private respondents that if the documents brought on the record are fabricated or forged, it will be open to them to file a recall application for recall of this order."
Finally, it is then observed in the last para 12 that, "With the aforesaid observations, the writ petition is allowed. No order as to costs."
In the ultimate analysis, the Allahabad High Court through this commendable, cogent, convincing and cohesive judgment has not left even a scintilla of doubt that live-in relationship between two consenting adults is not an offence. Just recently, we also saw how a Division Bench of the Allahabad High Court comprising of Justice Pankaj Naqvi and Justice Vivek Aggarwal in Salamat Ansari & 3 others vs. State of U.P. & 3 others in Cri. Mis. Writ Petition No.  11367 of 2020 had held in no uncertain terms that, "The right to live with a person of his/her choice irrespective of religion professed by them, is intrinsic to right to life and personal liberty." No State Government nor Central Government nor anyone else can snatch away what has been conferred to citizens of India by our Constitution! There can be no denying or disputing it! If someone still tries to do it, they are bound to fall flat in the Court which has time and again ruled so explicitly on this!
Sanjeev Sirohi